The Bedroom: comfort & flexibility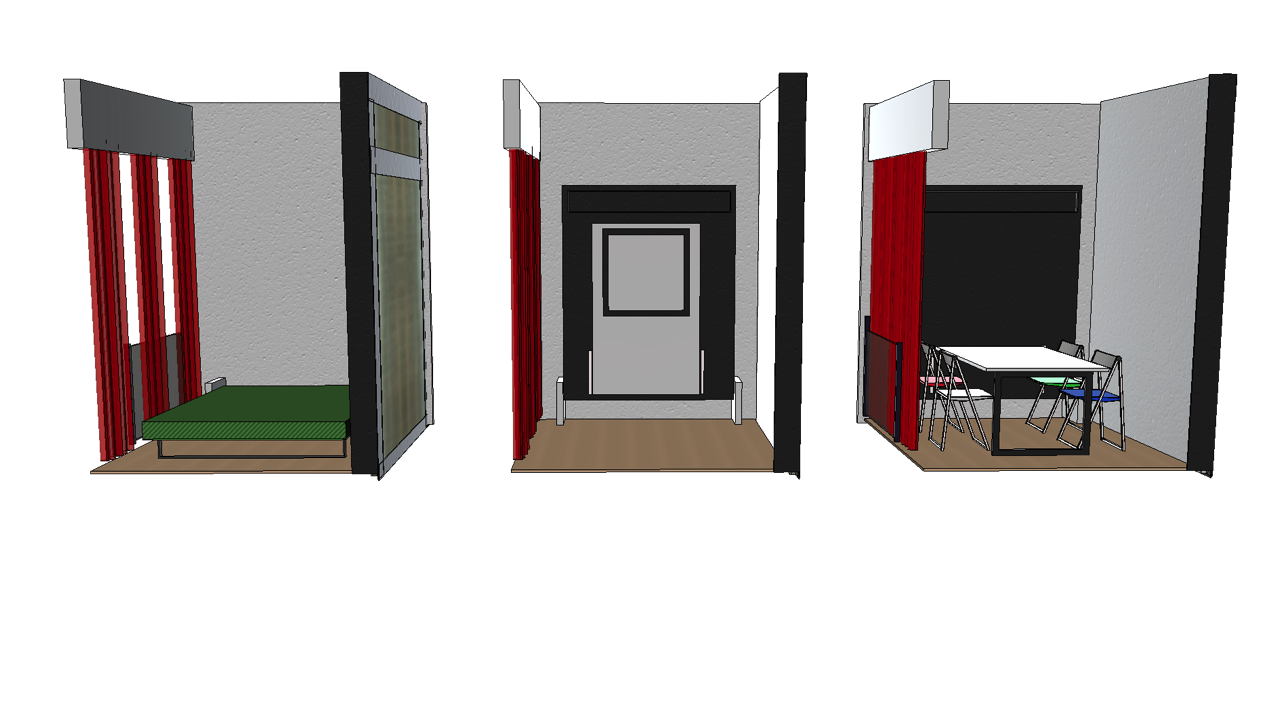 The Bedroom is an adaptable space to further enhance the versatility of the bigTINY One. The shown bed is a frameless collapsible bed from Cubed. During transit the bed remains HORIZONTAL. When more space is required, for say entertainment, the Cubed is put upright and additional floor space becomes available.
The table integrated on the bottom panel of the Cubed provides ample space for dining, games, work etc etc.
The underside of the Cubed can also be finished with a surface coating to enable a beamer (projector) to be used, creating your ad hoc cinema. (the shown black finish is for contrast purposes only)
The Cubed in not included in the standard configuration.